Location data collecting

CATCH LOC collects location point in real- time.

Location data statistics

CATCH LOC shows location statistics of your service.

Location data sharing

With CATCH LOC people can share their location and notify their location without any action.
Features
CATCH LOC collects location of smart phones, beacons, GPS Trackers and more location devices in real-time. Collected data can be reviewed on service application or webpage.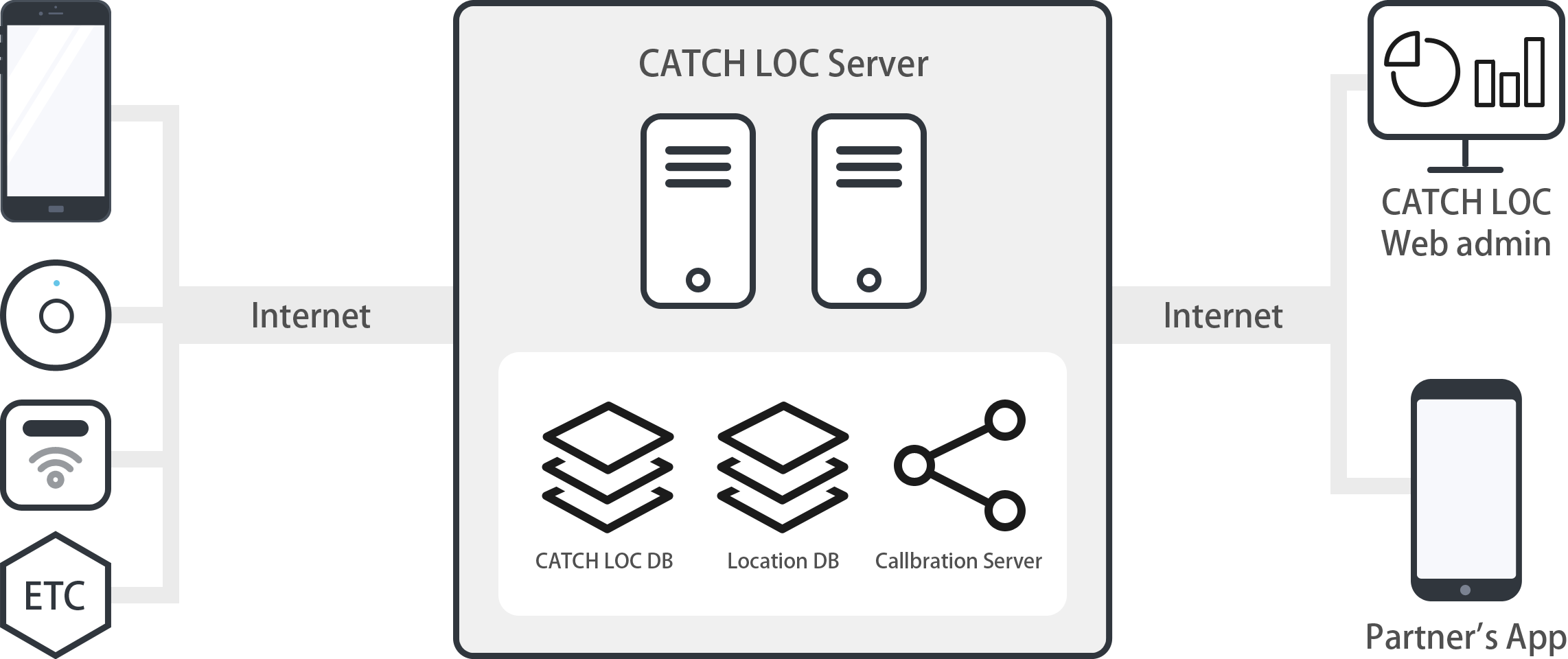 Real-time route

Beacon

Cost saving

Fast set-up

Location Cloud

API

SDK

Multi Platform
Platform
Location Cloud
Join us! You can check the location of your valuables on catchloc.com

Location Management

It increase the efficiency of the business to control the location of parcel service, freight, and sales men.

Access control

It manage the customer and employees access to install the beacons and scanners at the entrance of hospital, schools and buildings.

Property management

Property management It prevents the lost property to have the beacons and GPS tracker at the customer's expensive.
API
Application Programming Interface
You can simply add on the real-time tracking function on to your service.

| | |
| --- | --- |
| Webview | Provide the real time location on the Webpage |
| GPS point | Support GPS coordination |
| Tracker manager | 3rd parties can check the tracking object list |
| Real Time tracking | Control the start and stop time for real time tracking |
| Collection SDK | Your Application can collect the location data |
| Customizing Icon | Customize point marker design for your service |
SDK
Software Development Kit
CATCH LOC provides SDK for you to develop with minimal resources.
Location Collecting
Strategic decision
Client development
Position compensation algorithm
System development by tracker types (beacon, etc.)
Location Marking
Map connection
Overlay Object development and management
Multi Map
Location data Management
Encrypt and security
Massive location data distribution
Operation and maintenance check regularly
Mobile Application
Get location data fast and easy with dedicated app

Real-time location check

Multiple selection for vehicles

Messenger

Remembering bus stops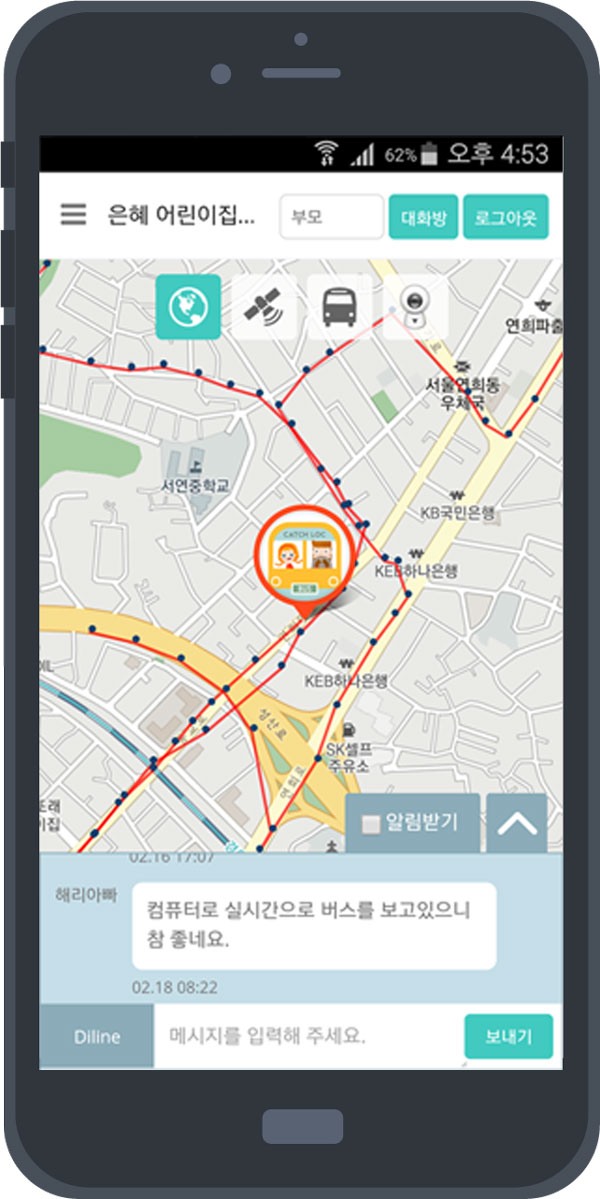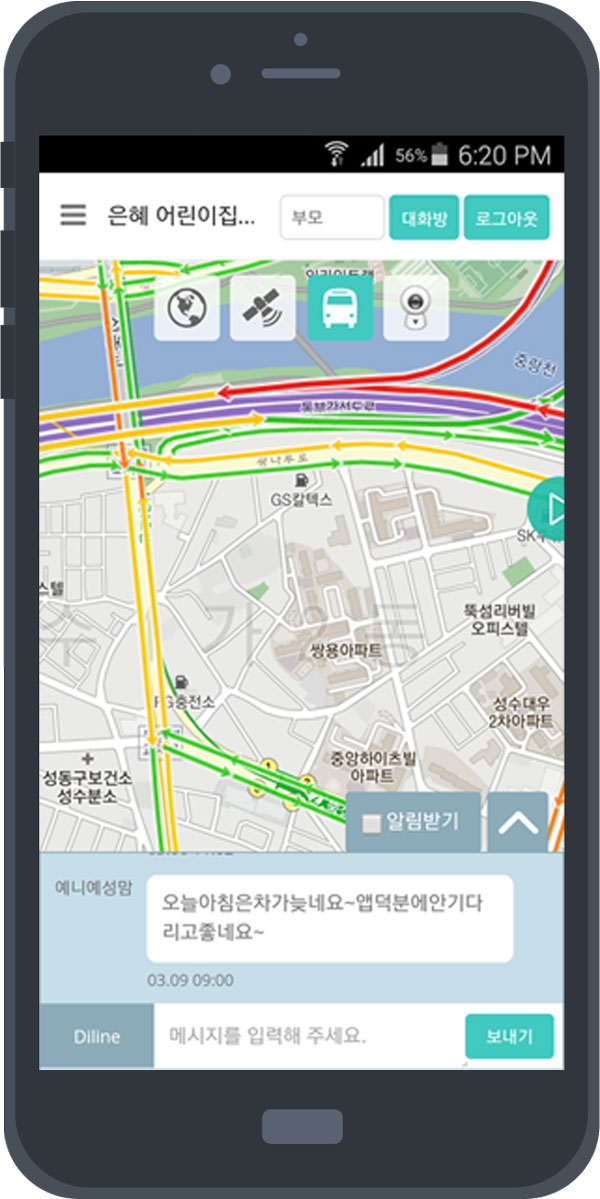 Price
You will save cost, time, and resources with us.
Location collecting from
Price (monthly)
A specified/official person or object
(salesman, manager etc.)
$10 (exclude VAT) for each
Extensive range of people or objects
(customers, service users, etc.)
$100 (exclude VAT) till 100,000 query
Additional
API
10% more of original rate
SDK
$500 (exclude VAT) till 100,000 query (monthly)
Beacon
Contact us
Customize
Contact us
Case
Here are some ideas how you can integrate with us!
Case 01. API
YPER – car's location for wash
View car's location to bring better and efficient operation system.
Details